♚ TOSHIMI ♚
Information・概要欄
| | | | |
| --- | --- | --- | --- |
| Debut: | February 20th, 2012 | デビュー: | 2012年2月20日 |
| Revival: | February 20th, 2023 | 復帰: | 2023年2月20日 |
| Creator & Voicer: | Salem Wasteland | 作者とCV: | Salem Wasteland |
| Country: | USA | 国: | アメリカ |
| Language: | Japanese | 言語: | 日本語 |
| Voice: | choir-esq | 歌声: | クワイア |
| Range: | tenor (C3~C5) | 音域: | 男高音(C3~C5) |
| Genre: | soft pop, jazz, opera, alternative | ジャンル: | ソフトポップ、ジャズ、オペラ、オルタナティブ |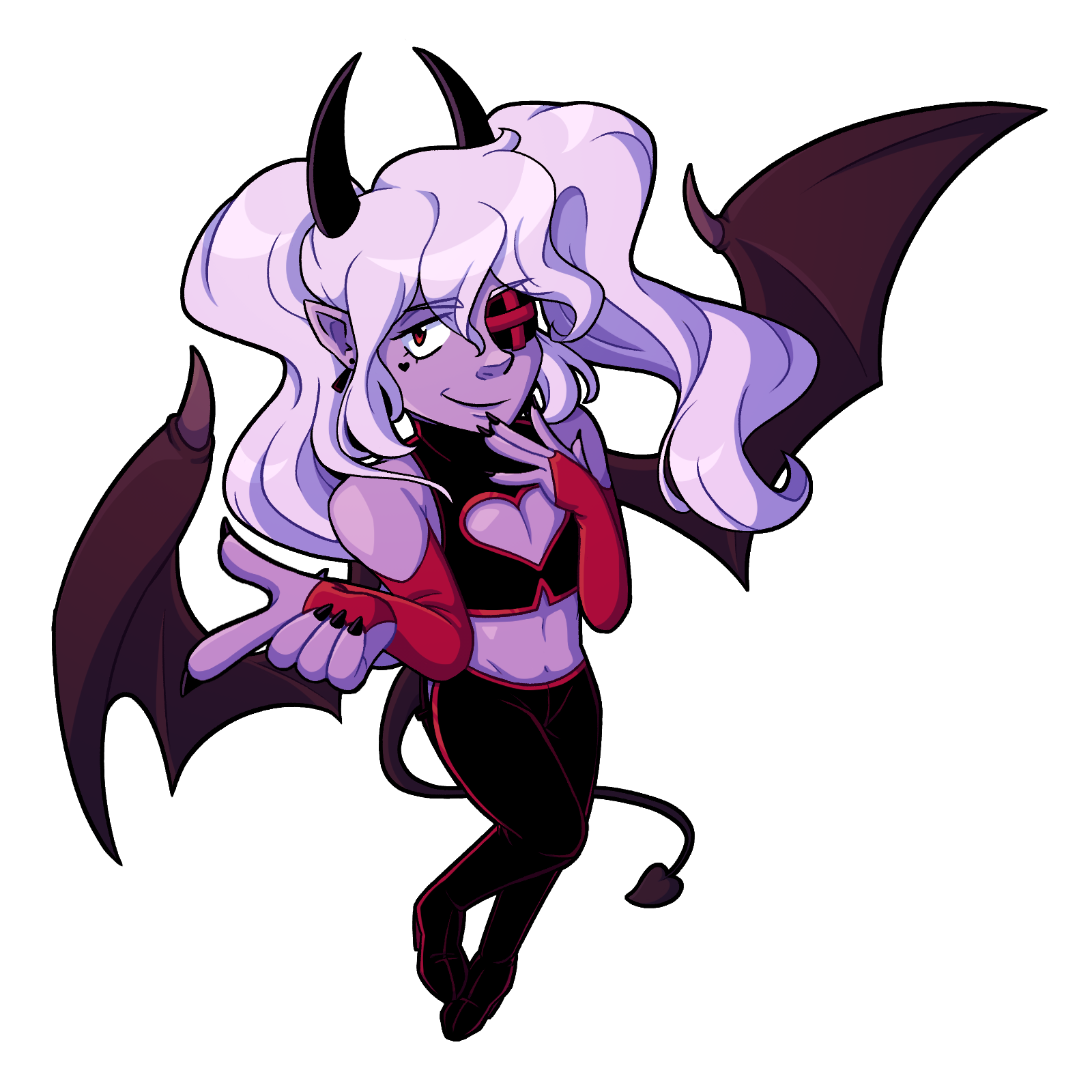 Profile・プロフィール
| | | | |
| --- | --- | --- | --- |
| Name: | TOSHIMI | 読み方: | トシミ |
| Gender: | agender (they/them) | 性別: | Xジェンダー |
| Sexuality: | pansexual | 性的指向: | パンセクシャル |
| Age: | 28~32 years old (appearance) | 年齢: | 28~32歳(外観) |
| Birthday: | February 20th | 誕生日: | 2月20日 |
| Species: | demon | 種族: | 悪魔 |
| Height: | 5'8" / 173 cm | 身長: | 173cm |
| Weight: | 165 lbs / 75 kg | 体重: | 75kg |
| Likes: | money and power | 好きな: | 金と権力 |
| Dislikes: | nosy people | 嫌いな: | 詮索好き人 |
| Fave Colour: | red | 好きな色: | 赤 |
| Fave Flavour: | bitter | 好きな味: | 苦味 |
| Personality: | cold and aloof, but with a mischievous side | 性格: | 冷たいで事務的が、悪戯できる |
They typically take on the appearance of a human businessperson, but their true form is a winged demon. Though they're primarily KATSU's manager, they also enjoy performing from time to time. However, they seem to have some shady business practices... is all of this a front for something else?
♚ Voicebanks ♚ 音源 ♚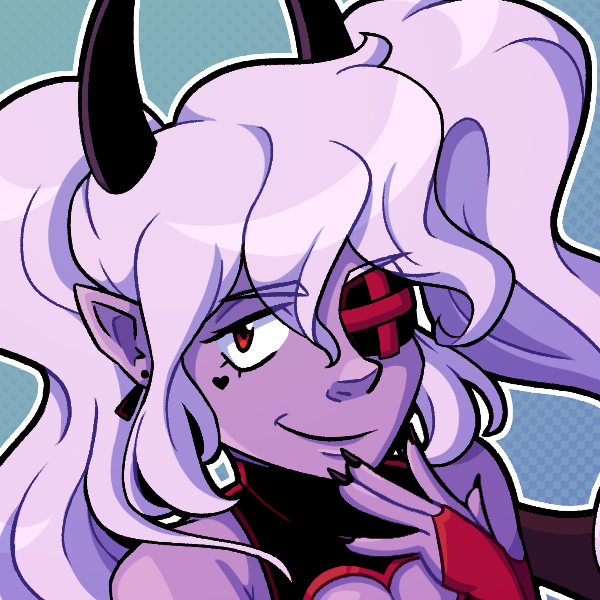 Revival + 11th anniversary voicebank. Has a cold tone and a whisper expression. Can be rendered operatically.
Download・ダウンロード (Coming 02/20/2023!)
Language:
Japanese with extra phonemes
言語:
日本語と追加の音素
Format
CVVC
フォーマット :
CVVC
Voice:
cold (F3, A3, C4, F4)
whisper
声色:
冷たい(F3・A3・C4・F4)
ウィスパー
Encoding:
romaji
エンコード:
ローマ字
Aliasing:
kana CV, romaji VC
エイリアス:
仮名でCV、ローマ字でVC
♚ Artwork ♚ アート ♚
Click images for full size. Hover for information.
Character Art
For general use or made for specific voicebanks.
Cover Art
For specific song covers I've done. KICK BACK features KATSU (as Denji) and HIRO (as Pochita).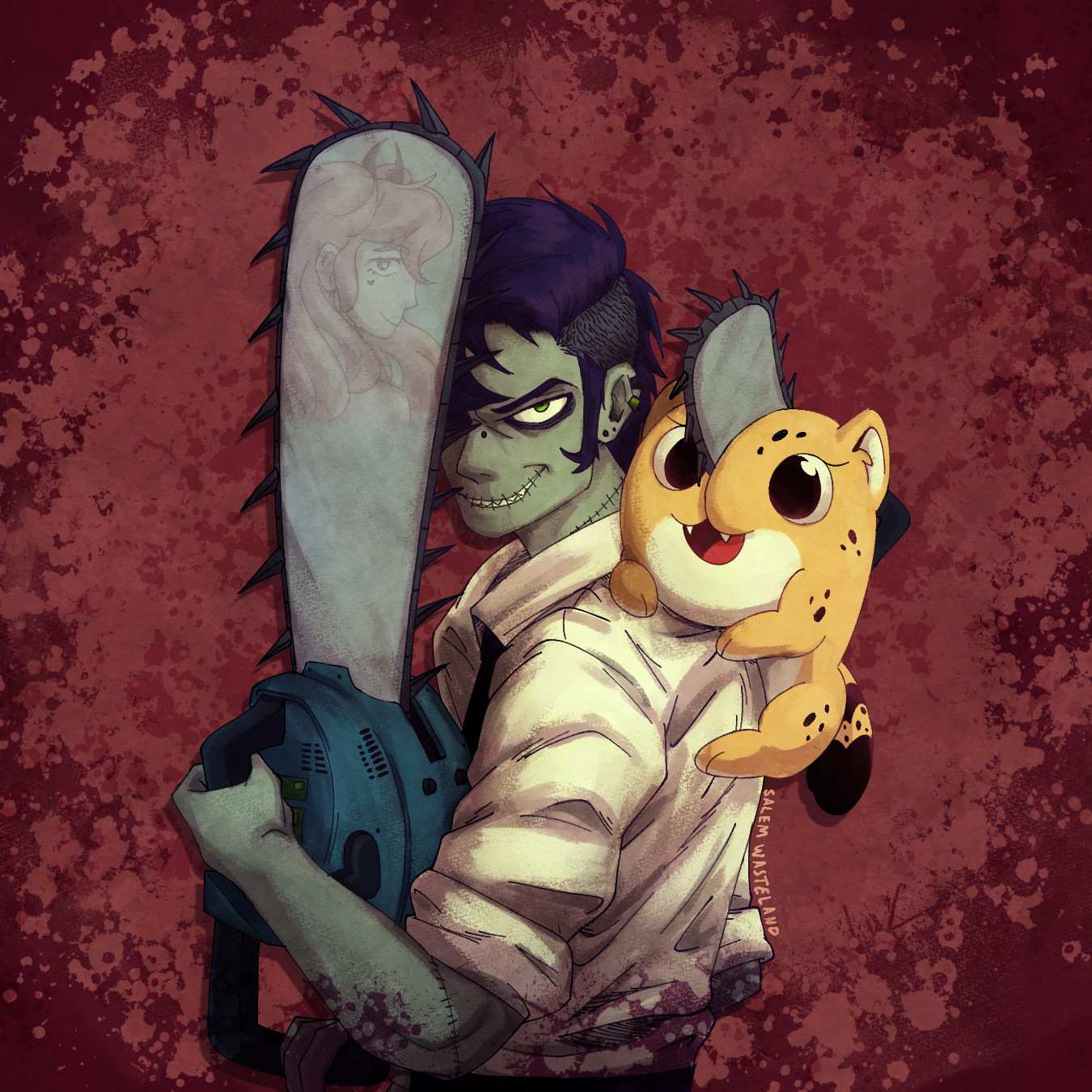 Concept Art
Concept art and reference sheets. The second image was drawn by Lovi.